Recommend searchIT to your customers and partners and earn attractive commissions.
The Advantages of searchIT
Your advantages as a searchIT partner at a glance

searchIT partners enjoy many benefits:
25% commissions on one-time and ongoing license fees
Exclusive regional distribution possible
Wide range of marketing materials (online, print)
Presales support for presentations and offers
50% discount on using searchIT in your own company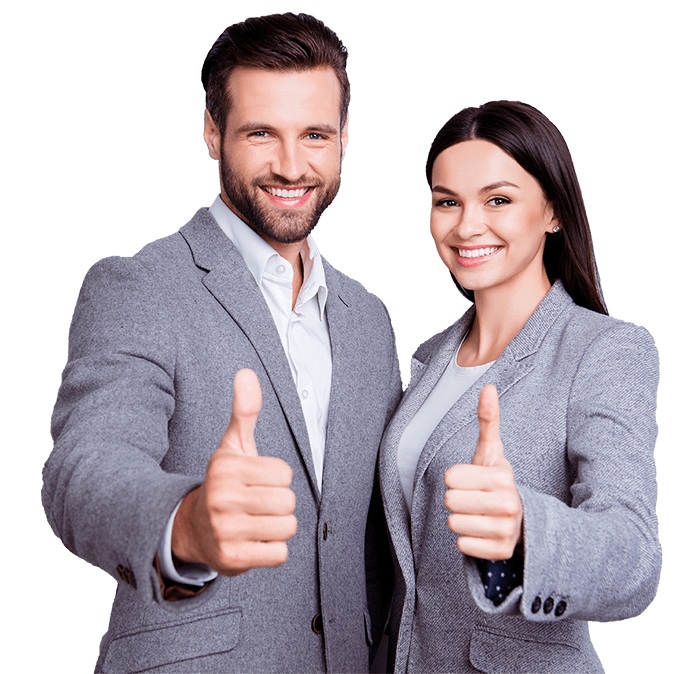 Our searchIT Partner Program
searchIT – a powerful product for strong partners
Enterprise search solutions are trending, the market is growing continuously. The diverse range of applications makes enterprise search engines an attractive application for many industries. They help save work time and costs, and increase the productivity level within an organisation. With searchIT, we have created a flexible, AI-based enterprise search software that is already used by large corporations as well as small and medium-sized companies and organizations. Become part of our success story and benefit from high commisions and best support as a searchIT affiliate.
Commission examples
This is how much you can earn as a searchIT partner:
Example 1
Example 2
Standard integration and usage
Standard integration with individual adjustments,
including email classification and high level of usage
Your one-time commission
€ 1.000,-
€ 12.000,-
Your monthly commission
€ 160,-
€ 2.700,-
Data records
up to 5.000.000
up to 50.000.000
Users
up to 100
up to 500
How can I become a searchIT partner?
Are you a business or IT consultant and support your customers in finding the right software solution for their needs?
Are you employed in an IT or consulting company, or are you the owner of  a company that is active in one of these fields?
Are you acquainted with decision-makers who might be looking for an enterprise search solution?
Do your customers and partners trust your expertise in IT and business software?
Let's start a conversation if one or more of the above applies to you. Contact us!
How much can I earn?
You receive an attractive 25% commission of the one-time setup costs, and 25% of the turnover you generate in monthly license costs. Monthly commission payments in the four-digit range are not uncommon.
How do the commissions work?
searchIT affiliates receive a high commission of 25% for newly referred customers. This is not just a one-off commission, but you will benefit from monthly commissions over the entire contract period with the customers you refer.
How exactly does this work?
searchIT is usually SaaS, i.e. rental models. In general, larger companies order larger systems with set-up costs for individual adjustments and correspondingly high monthly license costs. For you, this means a one-time commission for your share of the setup costs and a regular monthly additional income due to the commissions for the monthly license fees. The commissions will be transferred to you at the end of the month in the month after payment has been effected by the customer you referred.
Can I resell searchIT under my own brand?
Of course. If you would like to partner with us as a reseller, our enterprise search application searchIT can also be delivered with your own branding.
My customer has special requirements for an enterprise search solution. How are the prices in this regard?
searchIT is extremely flexible and adaptable to many industries and types of organizations. Individual adaptions and developments are possible as well. We request you, however, to agree the prices for these specific needs with us in advance, as we can only make a binding offer after knowing the exact needs of a client.
Is there a special discount for partners?
We are convinced that you will love searchIT. It goes without saying that we would like to make the use of our internal search engine as easy as possible for all of our partners. That is why there is a 50% discount for affiliates, resellers and partners for using searchIT in their own company.
What information materials are available to me?
In addition to our general product folder, we have also created industry-specific folders. Reports from our press archive as well as information on the new searchIT releases will also be available to you.
Downloads & Further Information
Request partner information!
Become a partner for the top enterprise search solution searchIT now! Get in touch.